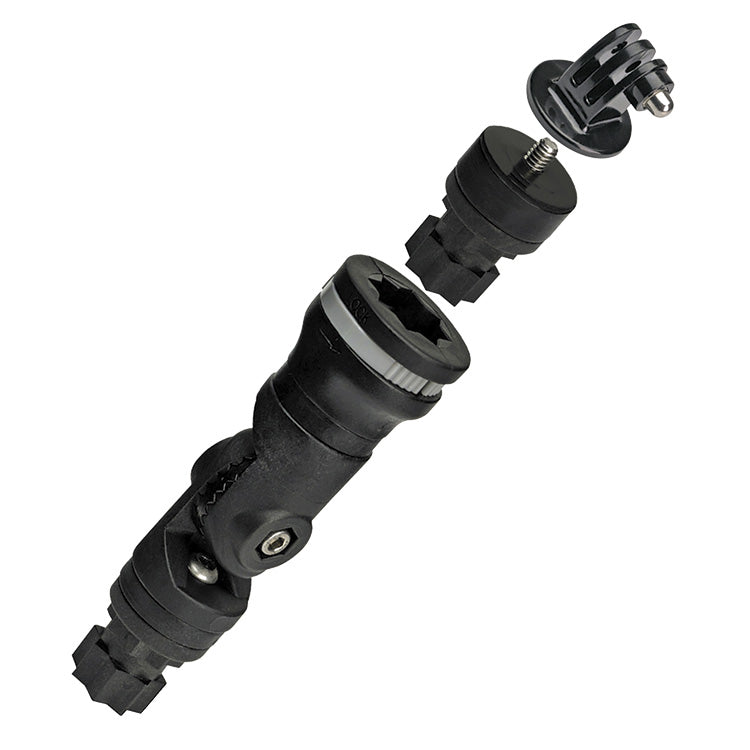 Brand:

RAILBLAZA

SKU:

72026205

UPC/Barcode:

792176443933
Use the RAILBLAZA Camera Mount Kit to prove to your mates that you really did land that record fish, just get them to take a look at the clip from when you hauled it on board. This compact and lightweight camera holder will hold your devices securely as you record your aquatic adventures.
This innovative GoPro mount will hold your camera and capture the action for you! It can be used on kayaks, bass boats, sailboats, inflatables, motorcycles and any other type of vehicle. Compatible with any RAILBLAZA mount, this is the most versatile camera mount on the market.
Being adjustable to shoot at any angle as well as swivel 360 degrees, you can trust the RAILBLAZA camera mount products to securely and firmly hold your camera steady despite the pitch and roll of waves.
Quickly and easily attach and detach your GoPro or action camera into the most convenient RAILBLAZA port on your kayak, boat, yacht, farm bike, rail or almost any other surface. This Camera Mount Kit has the universally accepted ¼ 20" screw and a GoPro tripod adapter, which makes it compatible with most cameras on the market, such as GoPro products, Contour, Garmin, Sony, Panasonic, HedCam and more. The RAILBLAZA kayaking and boating accessories allow for fast and easy unclipping of your valuables in seconds to stow them safely while you're away from your gear.
FOR ALL ITEMS WITH POLYCARBONATE LOCKING SLIDE
IMPORTANT: Use of petroleum-based lubricants on the StarPort slide will cause failure. Silicone-based products are best suited. Please check contents of lubricant before using.