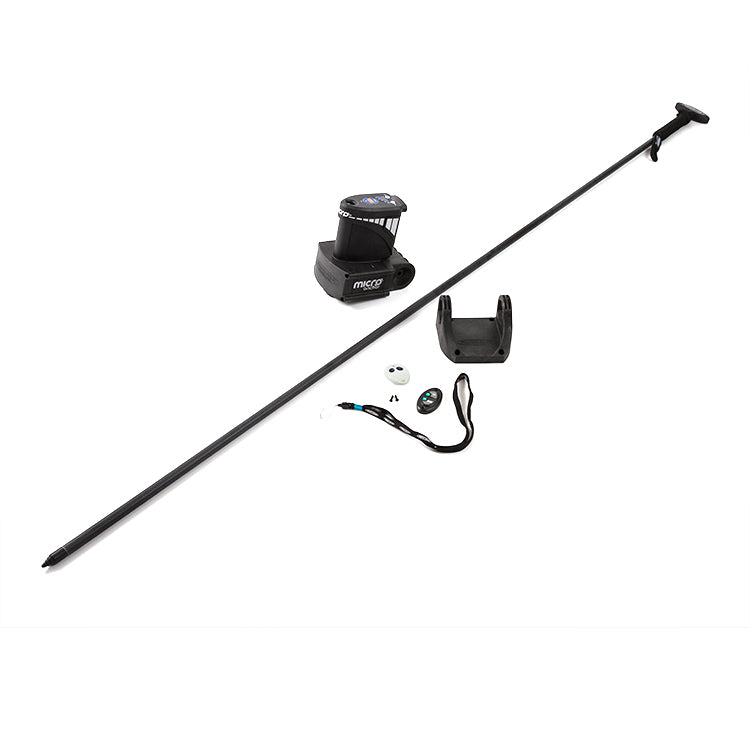 Brand:

Power-Pole

SKU:

72020083

UPC/Barcode:

792176444367
** Bulky Item - Freight Surcharge
Some of our products will attract additional shipping charges due to their size and weight. Bulky products do not qualify for free shipping and will attract additional shipping charges.
NOTE: This item does not qualify for free shipping.
A Bulky Item Surcharge will be calculated for this item after you place your order, and you will be advised of the cost by email.
The destination address will determine the excess shipping charges.
You will be notified of the additional charges and given the option to proceed before your credit card is charged.
Power-Pole Micro Anchor holds boats and small skiffs, up to 680 kg (1500 lbs) (including passengers), perfect for kayaks and paddle boards.
Micro driver unit is easily removable making storage or transfer to other vessels simple.
Includes adjustable mounting bracket. Other mounting options available.
Includes 4.57 metre (15 feet) power cable for 12v battery or if no on-board battery is available, add the Micro Battery Pak & Charger (sold separately) and go wherever adventure takes you.
Micro driver unit accommodates either the Ultra-lite Spike or the Heavy-duty Spike.
2.4 metre (8 feet) Micro Spike (sold separately) can remain in or be removed from the driver unit when moving between locations.
Installation is a breeze for this extremely quiet and compact anchor system. With multiple mounting options, the Power-Pole Micro is the perfect fit for virtually any small craft.
Suitable for:
Pro Angler 12
Pro Angler 14
Outback 2019+
Compass
Passport 12.0
Mounting requires Hobie mounting kits to properly distribute loads.
Hobie Mirage Passport 12.0 requires the installation of a Hobie Kayak 8" Twist And Seal Hatch to mount the Power-Pole Micro.
Recently Added Products
Regular price

From: $99.95