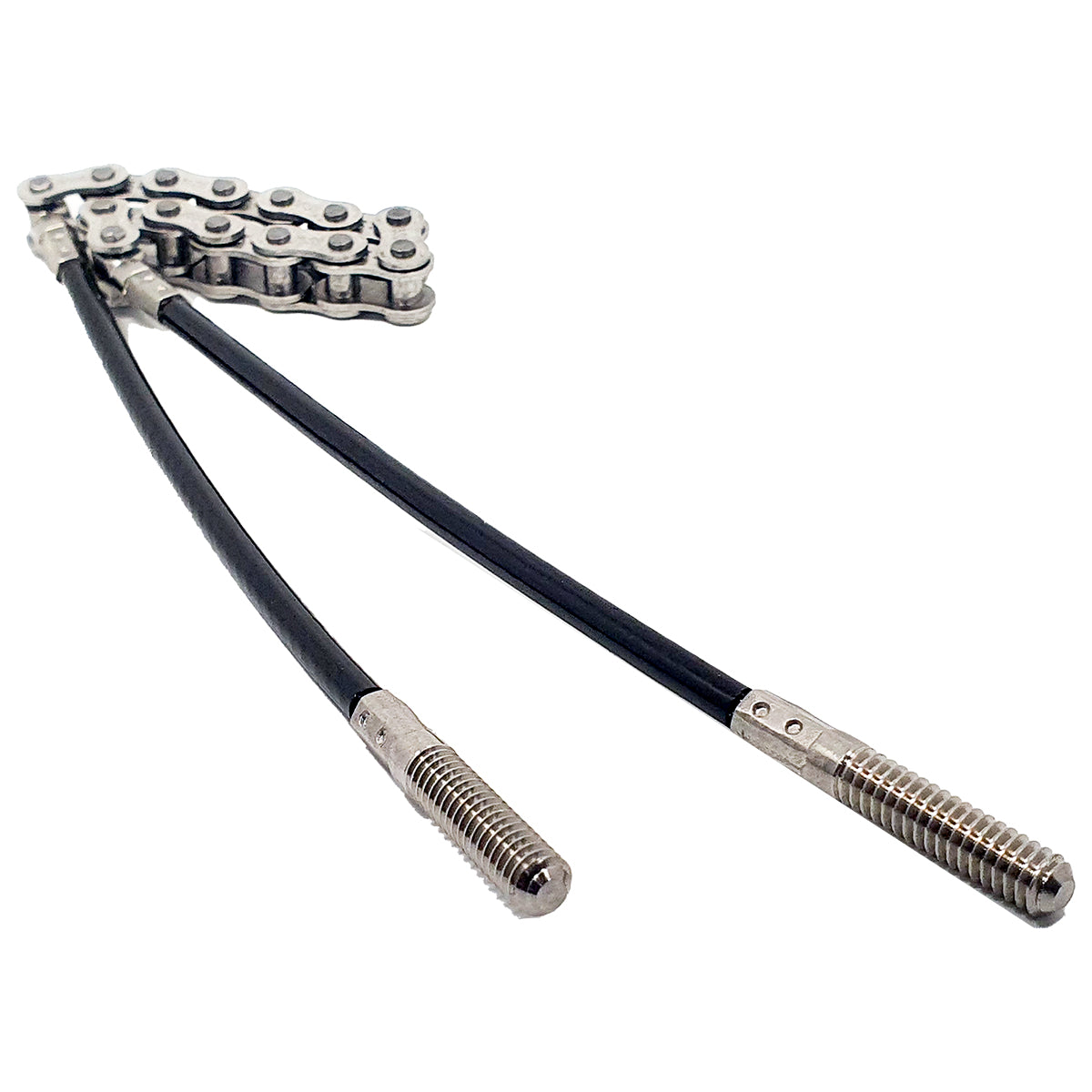 Brand:

Hobie

SKU:

77800150

UPC/Barcode:

792176885337
Replacment chain assembly for Hobie kayaks with GT MirageDrives with Kick-Up fins.
Notes: V1 chains are no longer available. If you need to replace chains on an older V1 drive, look at the Hobie V1 to GT Drum upgrade kit to make it V2 chain compatible.
MirageDrive chains are not supplied with locking nuts. If you are replacing a chain that is getting loose (if it's an old drive), it's probably a good idea to replace the nuts as well, as the nylon lock may be worn out.
Get the right advice from a Premium Hobie dealer
IMPORTANT: Please contact your local Hobie Dealer for expert advice on MirageDrive Parts listed on the website.