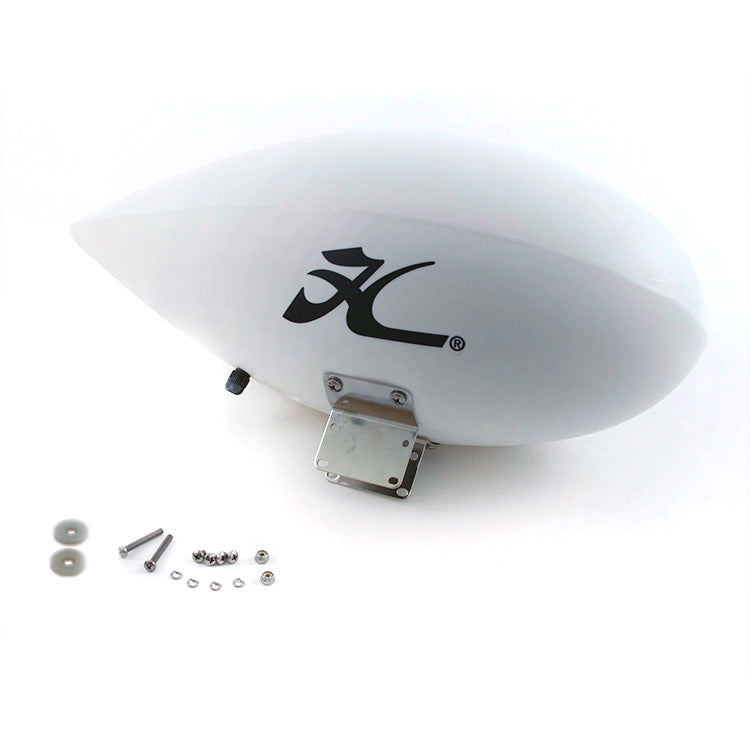 Brand:

Hobie

SKU:

30115

UPC/Barcode:

792176239987
The Hobie Baby Bob mast float is standard on Wave. Install on H14 and H16 with included hardware. Retro fit to other dinghies. Designed by the Hobie Cat team to offer the safety and security of mast head flotation while limiting the resistance (drag) through the air. If you capsize, the Hobie mast float can give you the time you need to prepare to right the boat without the worry of going turtle (mast straight down). This also helps prevent damage to your rig and sails that can be caused if the mast comes in contact with the bottom when capsized.
This mast float is standard on all Hobie Waves. Great for Hobie 14 and Hobie 16 as well as others with mast head castings capable of bolting in a similar fashion. It is fixed in position to the mast head and rotates with the mast. Displaces 32 pounds of water and measures 1/2 cubic foot in volume. Bracket mounting allows easy removal for racing or trailering.
Kit includes mounting brackets and fasteners.
Designed for the Hobie 14, 16, and Wave.
SPECIFICATIONS
Length: 22 in
Width: 10 in
Height: 9.5 in
Recently Added Products
Regular price

From: $99.95