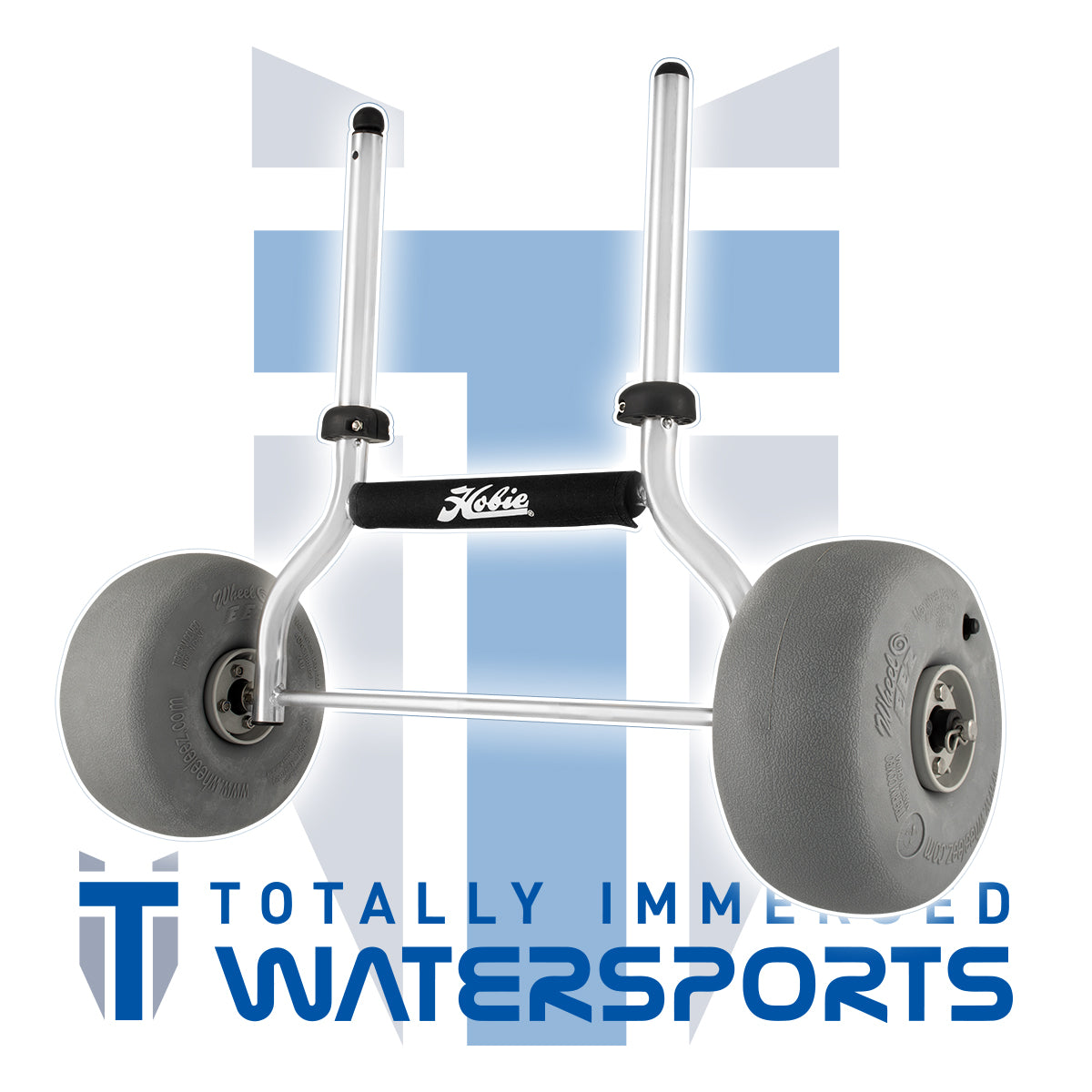 Brand:

Hobie

SKU:

80044101

UPC/Barcode:

792176913399
The Hobie Trax 2 plug-in cart is an all-around wheel cart for soft sand and uneven terrain.
The Trax 2 Plug-in Cart has 24cm (blow-molded polyurethane) pneumatic tyres. These tyres have a high capacity and are very durable. Welded Stainless Steel frame. The wheels are easily removable for storage. This is an all-around cart for soft sand and uneven terrain. The tyres are wide and can be deflated for better performance over softer sand and soil.
Highly recommended for use in Hobie Pro Angler 12, Pro Angler 14.
* Note Tandem Island use issue
Features
Removable 24cm Wheels – Wheels are easily detached for storage
Stainless Steel Frame – Lightweight, sturdy construction
Cart Keeper – Keeps the cart attached to the scuppers
Post Collar Clamps – Helps reduce direct hull load on the cart by displacing load at the scuppers
Capacity
80 kg (176 lbs capacity) capacity
* Note Tandem Island use issue: Plug in carts are not recommended for the Tandem Island due to weight. Using a plug in cart can damage the scuppers or deck area in the hull.
Cart Warning:
Do not overload. Not for towing or for speeds faster than the average walking pace. Not for long hauls or stairs. Check cart fit carefully to be sure tyres do not rub hull, on scupper versions that the posts fit clear through to the cockpit. Heavier model kayaks may require sleeves below cart clamps to keep hulls from contacting wheels. Not for prolonged use/storage. Incorrect use can damage or distort hulls.
Hobie Plug-In Carts - Choosing A Plug-in Cart
Recently Added Products
Regular price

From: $99.95