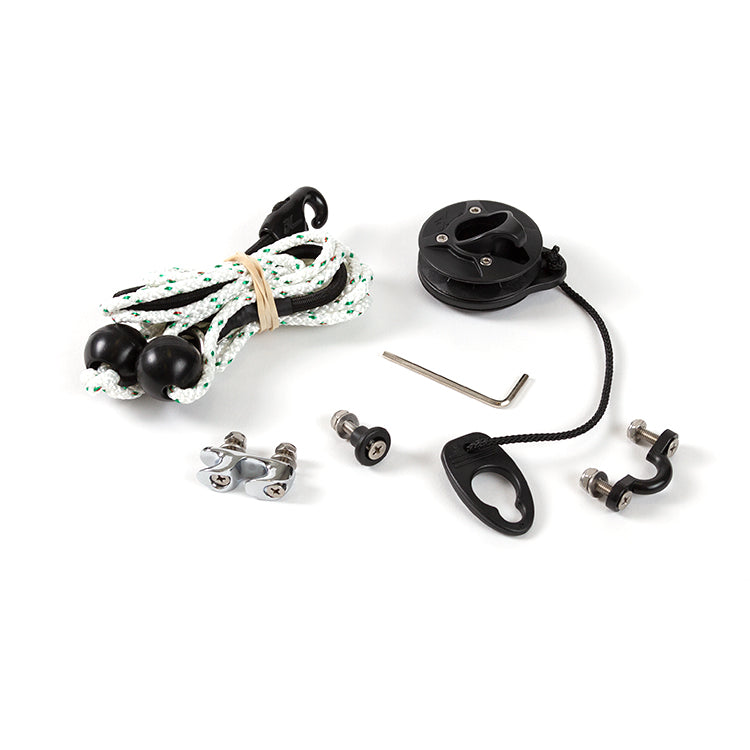 Brand:

Hobie

SKU:

84517001

UPC/Barcode:

792176585763
Roller Furling Kit This is the ultimate for easy operation of a Hobie Mirage sail kit. Start with the sail rolled around the mast. When you are ready… un-furl to expose the sail or leave a little rolled on the mast to test the wind!
By partially unrolling the sail, you are "reefing" some of the sail for better control and stability. If you are ready for full power… roll it all out! Heading back to the beach? Roll the sail up tight on the mast and beach or dock the kayak with ease.
Fits any Hobie Mirage sail kit (not for i-Series kayaks due to their stayed rig). The rolled sail will fit in current full-length sail bags.
Hardware is easy to install. Removal of the sail and control lines is simple for storage.
Recently Added Products
Regular price

From: $99.95