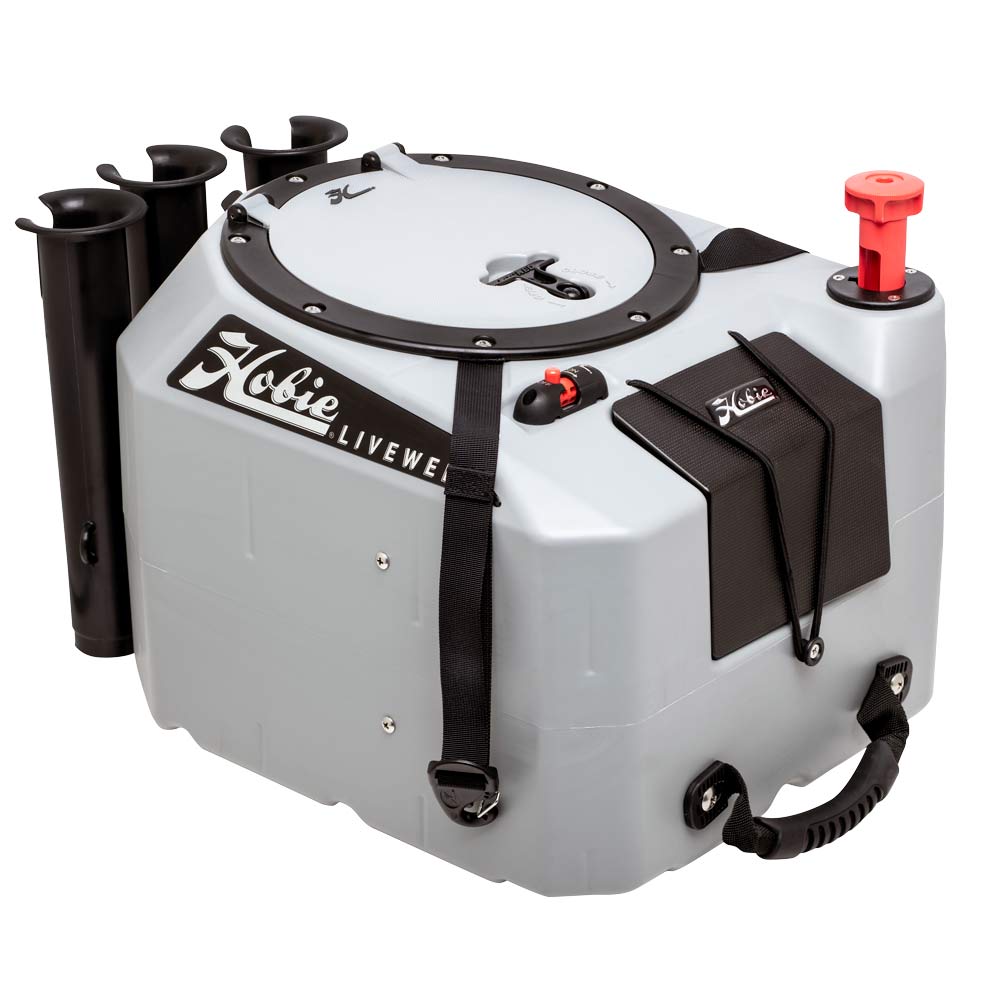 Brand:

Hobie

SKU:

72020077

UPC/Barcode:

792176253006
The newly redesigned Hobie Livewell V2 sports a fresh Colour scheme, modern lines and more built-in features than ever before. The Livewell V2 is plug-and-play with most** Hobie MirageDrive® pedal kayaks. The large twist-seal access hatch makes putting in and taking out fish and bait easy.
Upgrades over the original Livewell include: a high quality sealed marine switch for ON/OFF control, adjustable downspout for easy water level control, and removable tank partitions for keeping live bait healthy and out of hard to reach places.
Sealed Marine Switch For On/Off Control
Also included is a high output pump that circulates aerated water to keep bait alive. Plus, the battery and charger are included as well.
Adjustable Downspout
Includes an adjustable downspout for water level control and drainage. Holds up to 30 litres of water.
Ready To Go
Water intake and discharge tubes fit right into the existing cargo area scuppers. With the capability of holding up to 30 litres of water – this tank can handle almost anything you might throw at it.
Features
High-flow, self-priming pump
Tank water level control
6-volt sealed gel cell battery with 6-volt charger
3 vertical rod holders included, with pre-marked locations for adding more
Removable tank partition provides a rounded surface for keeping bait healthy
Heavy duty straps secure Livewell V2 to cargo area
** The Hobie Livewell V2 fits the following MirageDrive pedal kayaks:
all Pro Angler's (12, 14, 17T)
Outback
Compass
Compass Duo
Passport
Hobie Livewell tips and tricks with Morgan Promnitz
Add additional rod holders to your Livewell
Recently Added Products
Regular price

From: $99.95