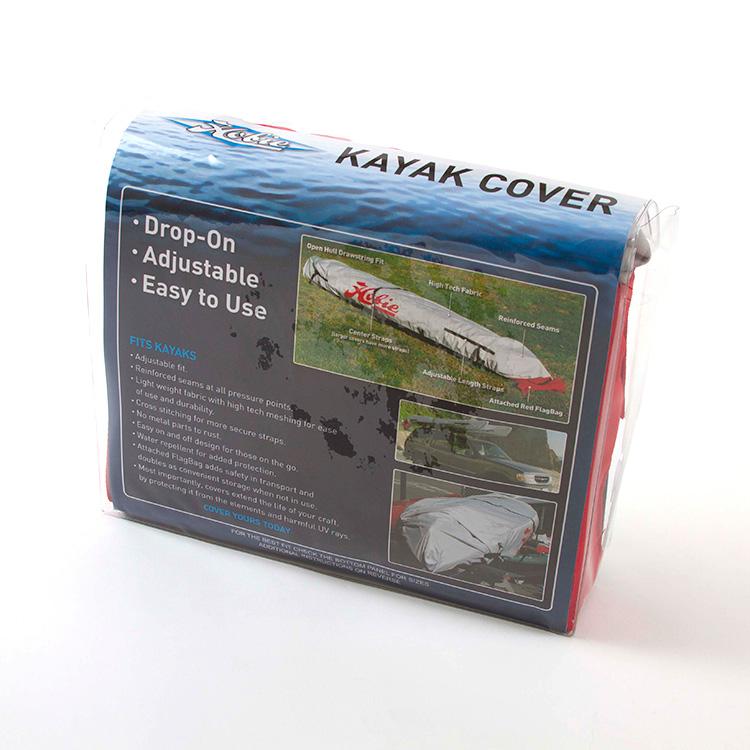 Brand:

Hobie

SKU:

72050

UPC/Barcode:

792176661139
Easy to install or remove, fits over the hull (like a fitted sheet on a mattress). Straps and pull string adjust for a tighter fit. Cross straps secure the cover on your hull for windy conditions.
Heavy duty UV resistant canvas material in a neutral colour for better aging. Universal covers fit over the hull when upright or upside down.
To help prevent distortions to the hull bottom shape, Hobie recommends that our kayak hulls be stored upside down resting on the cockpit rails.
This is also best for deflecting rainwater and prevents water pooling in the cockpit or on the cover.
When planning to store a hull upright, be sure to properly support the hull bottom to prevent hull distortions.
Universal fit covers may not entirely cover some hulls, especially with accessories installed.
Recently Added Products
Regular price

From: $99.95