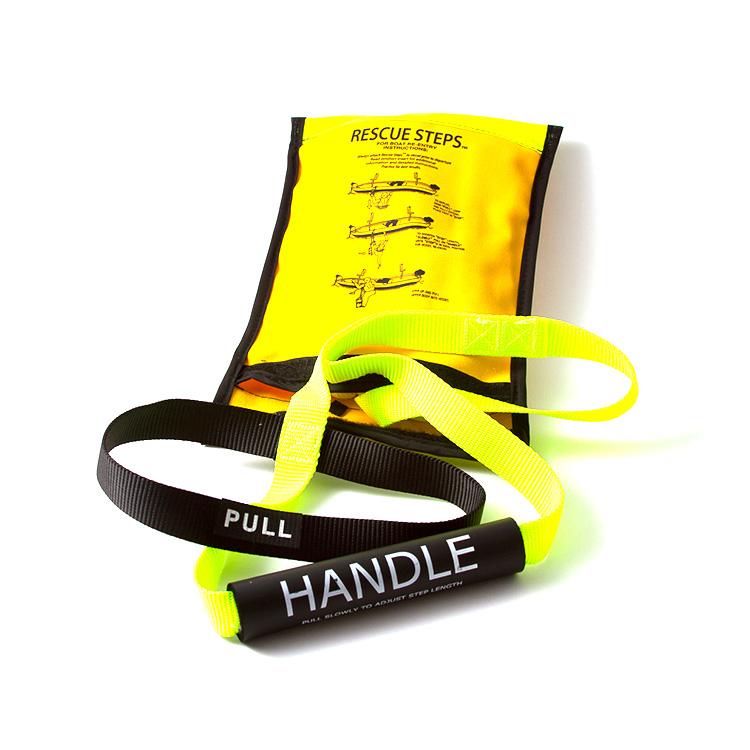 Brand:

RescueSteps

SKU:

1266

UPC/Barcode:

783583935357
Rescue Steps features quick and easy installation and operation for vessel re-entry assistance, righting an overturned kayak, and can also be used to tow or portage your kayak.
Its compact size makes it easy to bring along anywhere you need it.
A truly all-in-one safety and convenience tool.
Constructed with UVA/UVB Resistant nylon webbing.
3M Reflective Material increases visibility.
Quick release operation.
Attaches securely to any handle.
Quick to roll up and store.