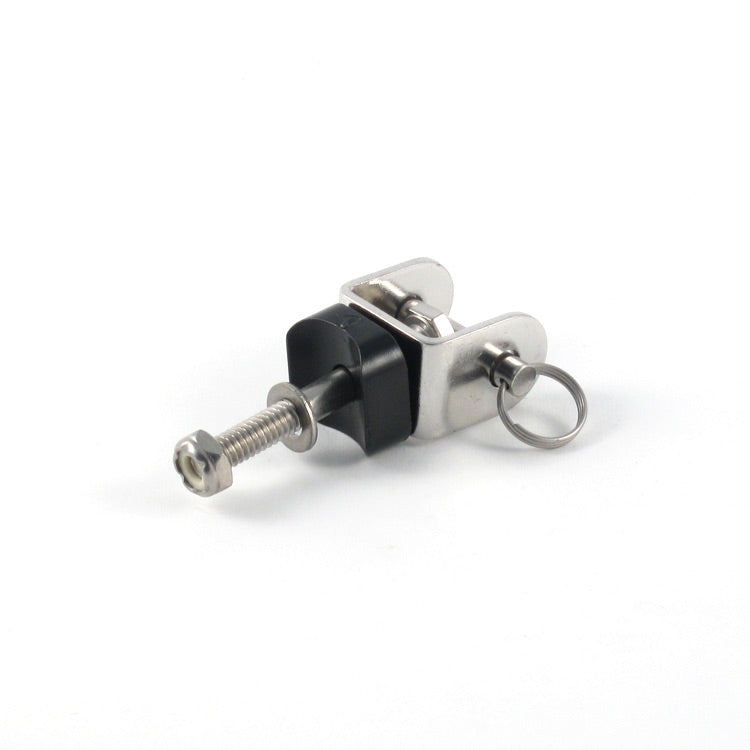 Brand:

Hobie

SKU:

3205

UPC/Barcode:

792176240372
A universal joint to connect tiller crossbar to the tiller extension on many Hobie sailboats.
Standard yoke connector for Hobie sailboat tillers and cross bars.
1/4 inch pin and ring with 1/4 inch bolt.
Works with Hot Sticks with deep yoke.
Can be used on the:
Hobie Wave,
Hobie Getaway,
Hobie 14,
Hobie 16,
Hobie 17/17 Sport,
Hobie 18/18SX.
Recently Added Products
Regular price

From: $99.95