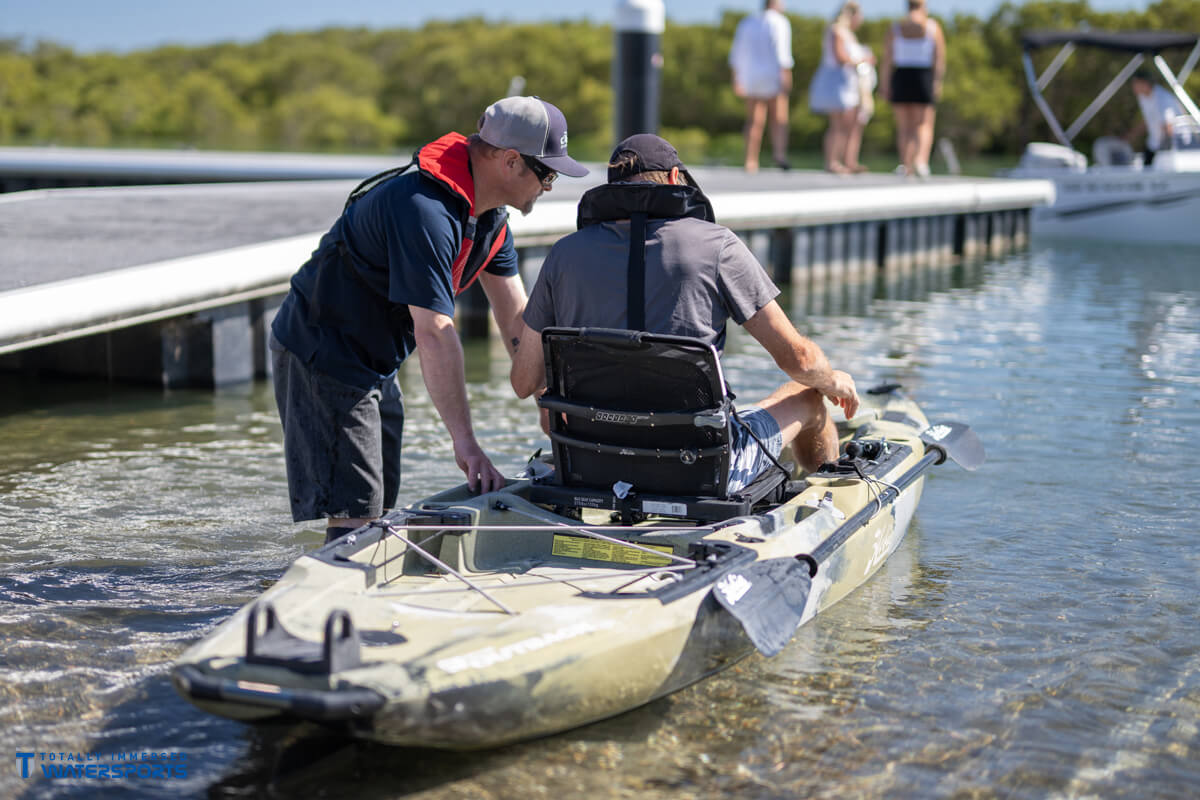 Find the perfect fit: Hobie offers a range of watercraft kayaks, sups, and pedal boards. A demo can help you find the one that suits you best.

Learn new skills: A demo can help you learn new watercraft skills.

Try before you buy: A demo allows you to test a Hobie before purchasing.

Accessory test drive: Demos allow you to try out accessories to see what best fits your needs.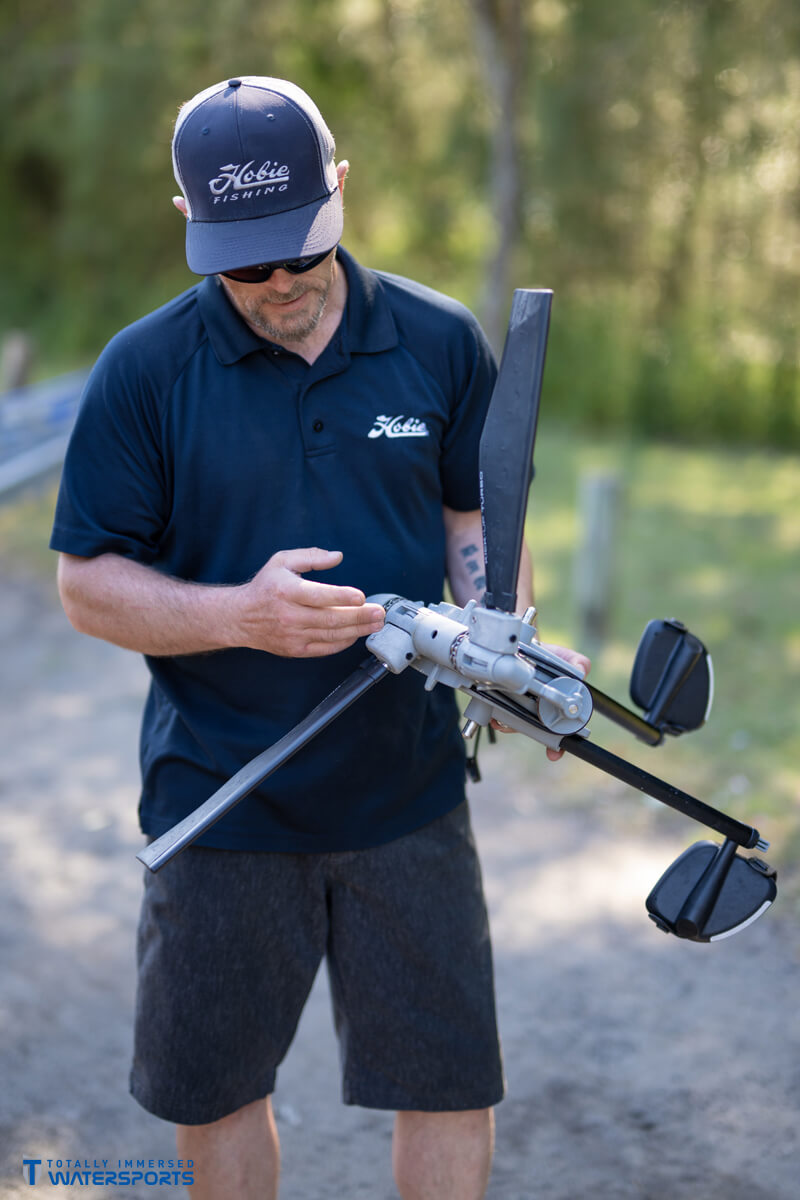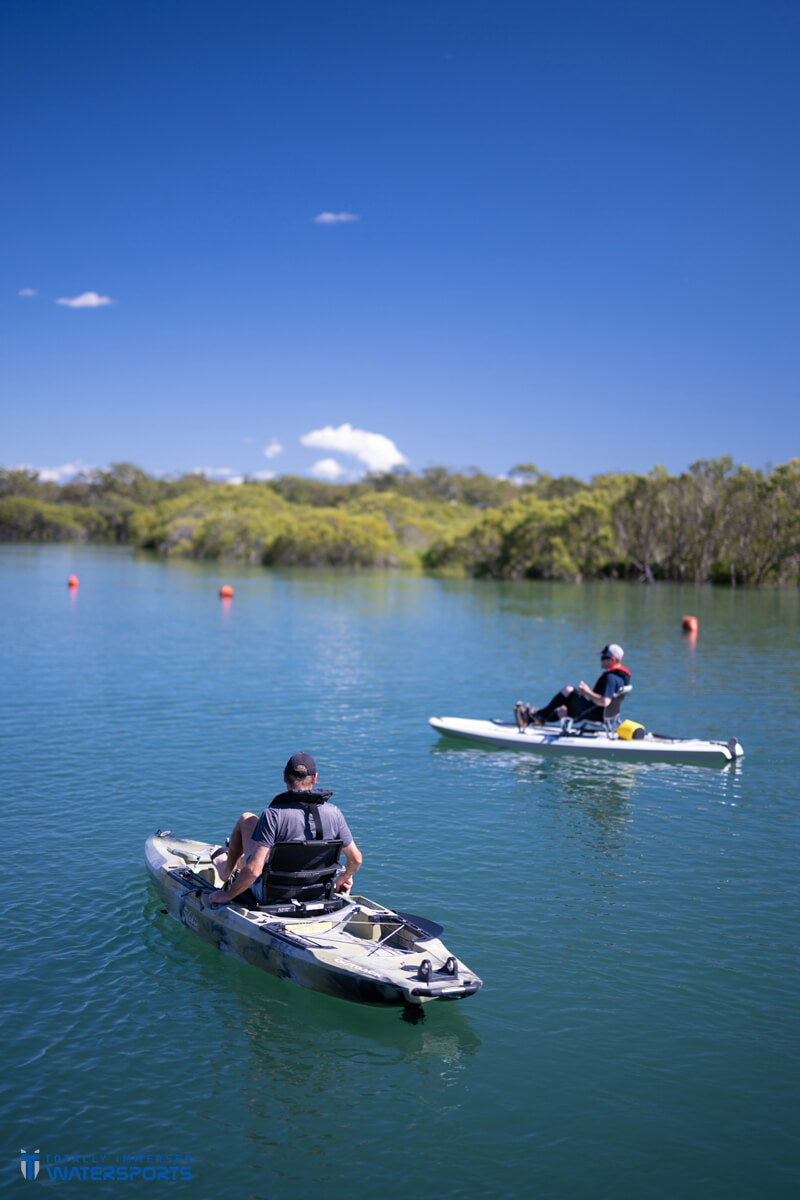 Challenge yourself: Trying new or challenging water sports can provide a great workout, and demos can help you push yourself.

Get expert advice: A demo includes an experienced Hobie representative that will provide tips and advice.

Discover new destinations: Demos can take place in scenic Huskisson, Vincentia, and surrounds - allowing you to explore new areas.

Get inspired: Trying out a new Hobie can inspire you to pursue new water sports and activities.

Have fun! A demo is a great way to have fun and enjoy the outdoors.
ADDRESS
Unit 14, 11 Erina Road
Huskisson, NSW 2540
Telephone: 02 4421 5936
Email: info@totallyimmersed.com.au
Holiday Trading Hour Closures
Totally Immersed Watersports will be closed on the following days:
Sunday

Dec 24th

Monday

Dec 25th

Tuesday

Dec 26th

Monday

Jan 1st
Regular trading hours will resume on Tuesday, Jan 2, 2024.
Open 6 Days
Monday - Friday:

9:00am - 5:00pm

Saturday:

9:00am - 1:00pm